April 21, 2022
Press Contacts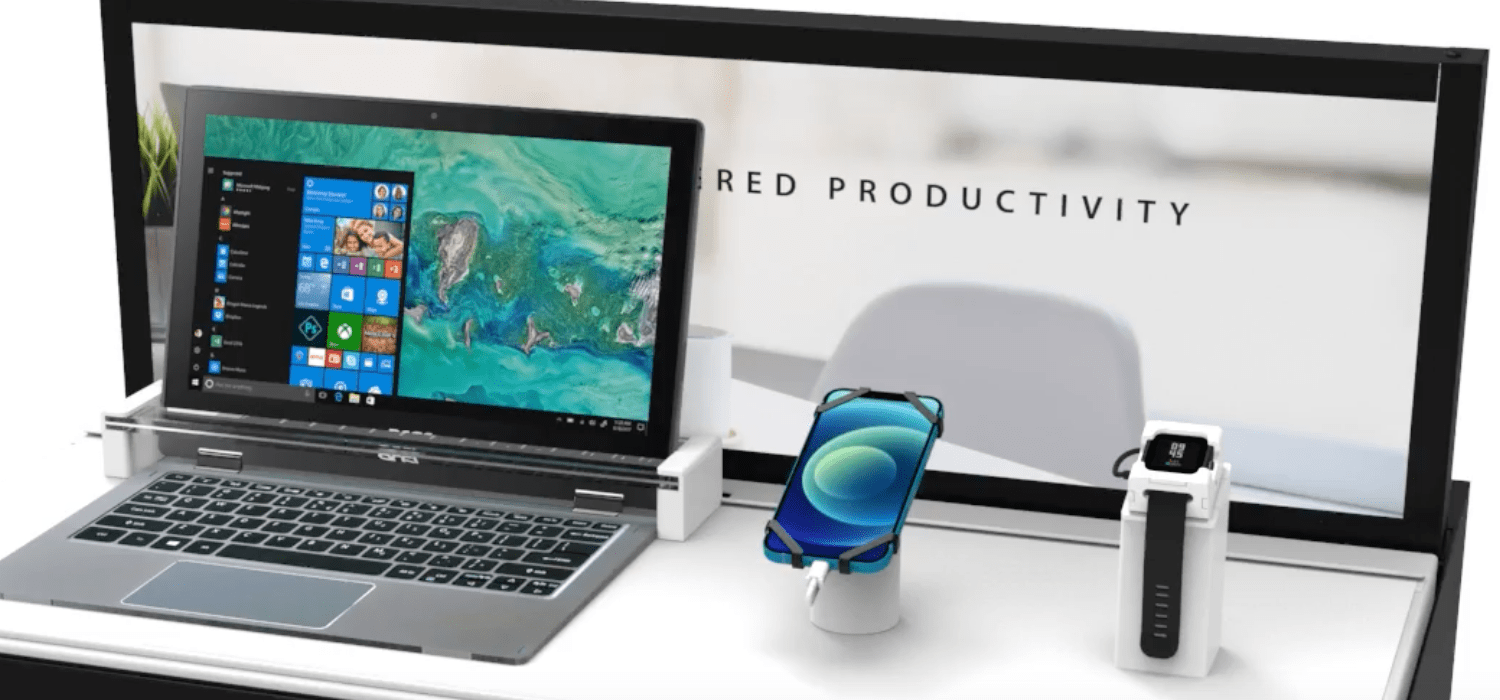 HAYWARD, Calif. —
OnQ, a leading manufacturer of custom retail displays, today announced the production of its one-millionth retail security bracket. OnQ will showcase its full range of secure retail merchandising solutions at the 2022 Retail Asset Protection Conference next week in Orlando, FL. This key milestone - which the company originally expected to hit in the second half of 2022, was achieved ahead of target, due in large part to a spike in demand during the pandemic.
"Essential retailers became a lifeline for shoppers throughout the pandemic, and as a result we experienced a spike in demand for solutions that display products elegantly at retail, while at the same time securing them to protect against theft and tampering," said OnQ CEO Paul Chapuis. "And while we're excited to hit the one-million mark, what we're most proud of is that so many brands and retailers trust our security brackets to keep their products safe in-store - that's the real testament to what we've accomplished."
OnQ Dfi™ - A Holistic Approach to Retail Security
OnQ Dfi™ gives retailers a new way to think about how they secure merchandise in the store. By integrating security elements early in the design process, OnQ creates retail merchandising solutions that deliver the appropriate level of security, while blending perfectly with the store aesthetic - resulting in a retail display that's as rugged as it is beautiful.
All too often, shelf-level security is treated as an afterthought - as something to simply bolt-on after a display is already in the field. Consequently, security is often viewed as a necessary evil that not only detracts visual appeal, but also gets in the way of the customer experience. But shoppers want to see and interact with products on display, which is why OnQ works closely with its clients to help them assess their risk exposure and develop custom security solutions that deliver the right level of security without sacrificing the overall look of the display.
OnQ offers a full portfolio of branded and category solutions to secure any consumer electronics product at retail, including laptops, televisions, sound bars, smart home products and other consumer electronics accessories. The company also offers a range of custom security solutions for household items, fitness equipment and other high-value products. And with production facilities strategically located in California and Ohio, OnQ can scale to meet any client need, from individual shops, to major chains with hundreds of stores. OnQ also offers full category-management services, working closely with retailers and their brand partners to ensure product assortment stays current and looks great, day-in and day-out.
For nearly two decades, OnQ has designed retail display fixtures for the world's largest brands and retailers. The company's merchandising solutions are sleek and minimalist in design, while engineered to be strong enough to abide by the industry's most rigorous loss-prevention standards. The ability to weave together elegant design and uncompromising security sets OnQ apart from its competitors, and is a key reason the company has become so deeply entrenched with the most prominent retailers and brands across the industry.
Visit https://www.onqsolutions.com/secure/ or contact us at [email protected] for more information about OnQ's full line of retail security products.
###
About
OnQ designs, engineers and manufactures custom retail displays. The company is headquartered in Hayward, CA with production facilities in Akron, OH. Founded in 2004 and incorporated in 2007, OnQ's modular, flexible retail display platform enables retailers and brands to easily and cost-effectively refresh product assortment with minimal disruption. The company's displays are used to showcase a variety of product categories, including consumer electronics, home automation, pet care, health & beauty and household products. For more information, visit www.onqsolutions.com.